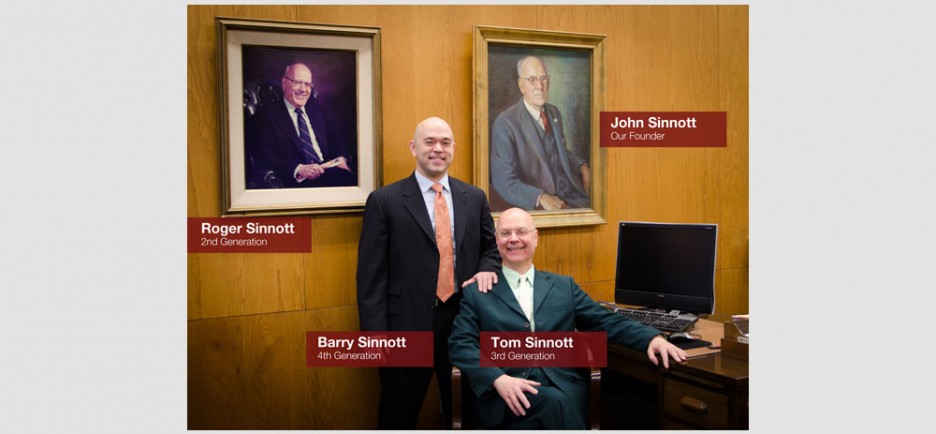 Message from the President
Thank you for peeking into our Bank of Utica website. For some history, we were founded way back in 1927 by my grandfather, John J. Sinnott, as the Morris Plan Company of Utica which was a kind of consumer finance company making loans to folks who weren't rich enough to get loans from traditional banks. Boy, have we broadened out since then. In fact, under the presidency of my father, Roger J. Sinnott, from 1950 to 2000, we became and continue to be the dominant bank in our Greater Utica/Oneida County area in terms of deposits. We will forever and a day strive to provide you with traditional as well as cutting edge banking products and services, and promise to always support our greater Utica community in its entirety as well. We recognize that everything we have evolved into is due to those we serve. My son Barry as the fourth generation is waiting in the wings to continue our legacy. Because we focus on building relationships that transcend generations, you can be sure that our staff, officers, directors, and the Sinnott family thank you for your trust, and appreciate the opportunity of continuing to serve you in the future. We promise to do everything we can to assure your satisfaction.
Tom Sinnott, President
P.S. Take a look at our new "Utica is Exceptional" themed TV spots. They are the fourth flight of TV spots we have run which tout the myriad of wonderful qualities that run through our community.  Also you might read our "Supporting the Community" page and see why we feel lucky to be living in our Utica area and would not want to be anywhere else.