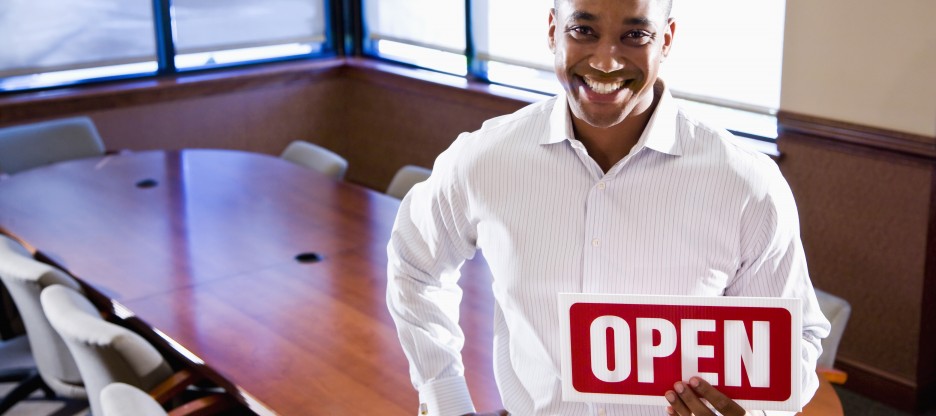 Looking For A Small Business Loan?
Bank of Utica is one of the area's largest lenders to small businesses. If your real dream is to start or expand your own business, stop in and talk to us. We offer a full range of commercial loan services, including:
Business Lines of Credit—short term or revolving
Commercial Mortgages to help you purchase the best location from which to grow your business
Long-Term Loans e.g. to acquire capital assets such as equipment necessary to expand
Short-Term Time Notes to cover your routine operating expenses
Accounts Receivable and Inventory Financing enabling you to bridge the gap between shipping your products and receiving payment for them
Federal and NYS Government Loan Programs giving you the opportunity to take advantage of government guarantees or lower rates
We focus on building relationships with our business customers. Many of these relationships transcend two, and even three, generations, so you can be sure that we will be with you for the long haul. Plus, our loan decisions are made daily by local in-house staff to provide you with the fastest means to finance your business. To see how we treat you as an individual, not just an account number, see our Business Banking Philosophy.
Check out our enormous range of low and no fee products and services to see how we can meet all your banking needs.
When banking with us, you can be assured that we strive to protect you from fraud and to safeguard your privacy. We know how to do business banking better.
Listen to our Business Banking radio clips, then stop in and visit with Brian Loughlin, Executive Vice President of Business Banking Operations, or call him at (315) 797-2700 ext. 242 for more information.
Business Loan Rates
Unlike personal loans where we establish rates by formula, the rates we offer on business loans are all individually negotiated. They vary depending on various factors primarily including:
General interest rates prevailing
Our experience with, knowledge of and/or reputation of the customer
Financial strength of the customer and/or guarantors
Value and marketability of the collateral offered
Amount of loan(s) requested and terms desired
Balances carried in checking accounts
Perceived socio-economic benefits of the loan to the community 
Rates are traditionally indexed to the prime rate.