Your security is our top priority. That's why we have partnered with IBM to offer our online banking customers this advanced fraud protection software -- at no cost to you. With a quick installation, Trusteer Rapport protects your online banking communication from financial fraud and data breaches by detecting, alerting and preventing even the most sophisticated financial attacks using real-time threat intelligence. Trusteer Rapport will also communicate accordingly with the Bank, allowing our team to take immediate action against any potential threats.
The Trusteer solution does not replace or interfere with your existing anti-virus software.
We recommend that you maintain such software for the greatest level of fraud protection.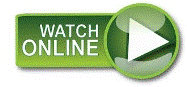 Introduction to Trusteer Rapport Video
Or visit: http://www.trusteer.com/introduction-to-rapport
How Trusteer Rapport protects our customers:
In most cases, it removes existing malware from your computer immediately.
Helps prevent financial malware infections when inadvertently accessing malicious websites or applications.
Stops almost all phishing attacks from stealing your credentials and data.
Automatic updates are done in the background keeping up with the latest threats.
Compact software that won't slow down your computer or interfere with your applications.
Protection starts with a quick installation (a restart is required to ensure full protection).
Installation
Trusteer Rapport works with most commonly used PC and Mac hardware and browsers.
To install Trusteer, simply click Download Now on the splash screen that appears on your log in screen: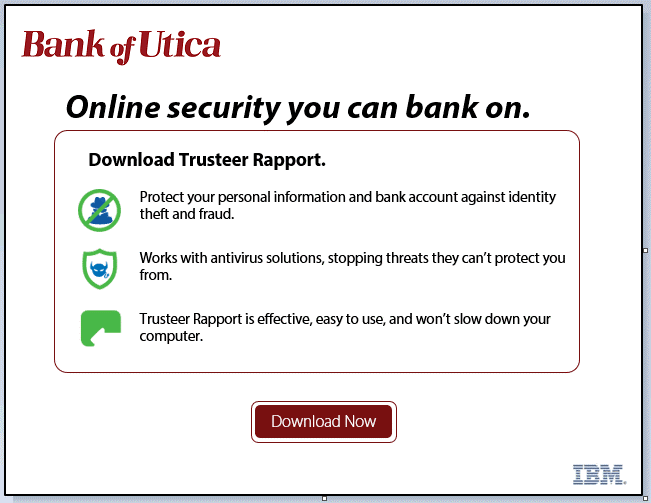 Alternately, you can also access the download here:
PC: http://www.trusteer.com/support/en/win-install-instructions
Mac: http://www.trusteer.com/support/mac-install-instructions
For more information on how to install Trusteer Rapport, you can view Trusteer's Installation Demo here: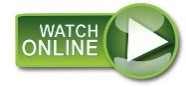 Trusteer Rapport Installation Demo
Or visit: http://www.trusteer.com/rapport-installation-demo
The Trusteer Rapport software is non-invasive and aims to avoid interfering with your computer. Once installed, users can continue banking and using the internet exactly the same way as before and the user login process remains unchanged with no required configuration changes.
How You Know It's Working


The icon is green when Trusteer Rapport is protecting communication with the website.
The icon is gray when the communication is not protected. To add protection to any website that requires login credentials, just right click on the icon and select "add protection".
With today's fraud attempts and successful attacks, multi-layered security is critical. Trusteer Rapport offers continuous protection against malware, phishing, keylogging and other known threats. We advise you to download Trusteer Rapport on every computer used for online banking for the greatest level of fraud protection.