Deposit checks from the comfort of your own phone – for FREE.
Our Mobile Banking App makes depositing a check as easy as snapping a picture on your Android® or Apple® phone, with the same level of security and protection as Online Banking.
Getting Started:
Log in to our Touch Banking App
Tap the Deposits tab on the top, and then select the New Deposit option.
Choose the account you'd like to deposit into and type in the amount of the check.
Snap a picture of the front and back of your check and submit.
Get confirmation on your device and by email for each successful deposit. It's that easy.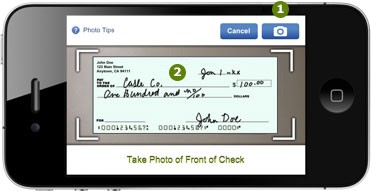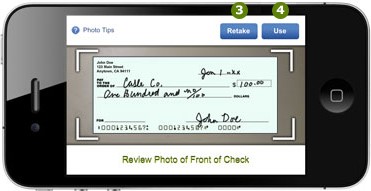 Watch our how-to video to learn more: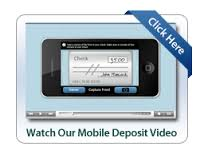 Ideal for Everyday Deposits
For routine check deposits, Mobile Deposit is the way to go. Deposits can be made any time, 24-hours a day. When you deposit a check before 3:45 P.M ET on any business day, the full amount will generally be available for withdrawal the next business day. Deposits made after that time will post on the next business day.
Transaction Limits
One check may be deposited at a time using Mobile Deposit
The maximum check amount that can be deposited is $10,000
The total check amount is $10,000 per day
You may deposit up to 5 checks per day
Eligible Checks
Any personal or business check payable to you, the account holder
The max amount can be adjusted on a case-by-case basis. Please call us for more information.
Properly endorsed: i.e. "For Mobile Deposit Only" and with your signature
Has not been altered, torn, or folded
Bears the original signature of the person on whose account the check in drawn
Contains the following information which can be clearly read:

Amount, Payee, Maker's signature, proper date, and check number
Information identifying the drawer and paying bank that is commercially printed on the check including the MICR line, routing number and account number
Review our Mobile Deposit Agreement and visit our online Mobile Banking Education Page to learn more, or give us a call at 315-797-2700.
Call our Deposit Operations department to get started.