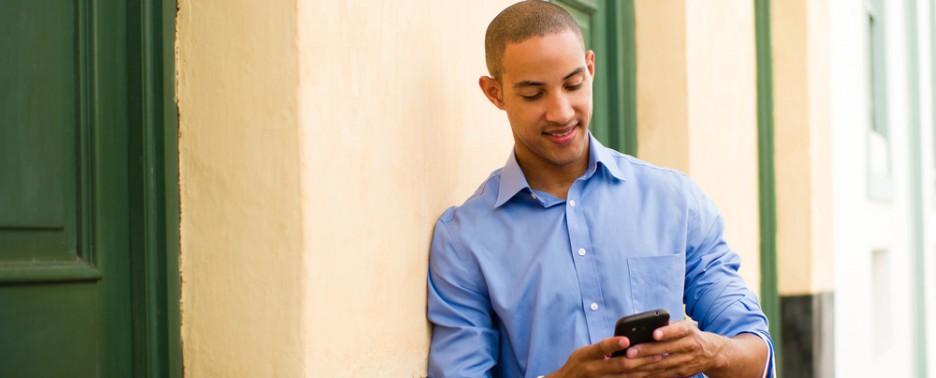 With our Mobile Banking product, you can bank with confidence from right where you are using your mobile device knowing you have the same level of security you get in Online Banking.     As long as you are signed up for Bank of Utica's Internet Banking, and your device has service, you can sign up and use Bank of Utica's Mobile Banking- for FREE.
We offer 3 types of Mobile Banking:
Text Banking
You don't need Internet access on your phone to use Mobile Banking.  With text-enabled mobile phones*, you can:
 Receive account balances
 Receive transaction history
 Set-up text alerts for your account with Events
Smart Phone App
We offer a Mobile Banking App for iPhone or Android. With it, you can:
 Check your balances
 Track recent transactions
 Pay bills
 Deposit checks
 Transfer money between your accounts
 You can even transfer money to other people via Popmoney on your mobile device!
Mobile Web Banking
If you have a phone that doesn't support our App but has Internet access* you can still:
 View account balances and transaction history
 Pay bills and transfer money between accounts from your mobile phone and
 Set-up text alerts for your account with Events
So whether you are at the supermarket, park or on a walk around your neighborhood, you can take care of many of your banking needs using Bank of Utica's Mobile Banking. 

Download our App!
When you sign up for Mobile Banking, a link is provided to download & install the App on your device.  With the App installed, you can do everything that mobile web banking can do - with the familiar ease and functionality of your device. 
Visit our online Mobile Banking Education Page to learn more, or give us a call at 315-797-2700.
* Standard text or data rates apply from your service provider.